In any case if you have forgotten your password, you don't need to panic at all as we have got it all covered!
To regain access to your Lock-USB account, you need to follow the following steps:
To unlock your Lock-USB account, click on the "Option" button & make sure the "Enable Master Key" option is checked.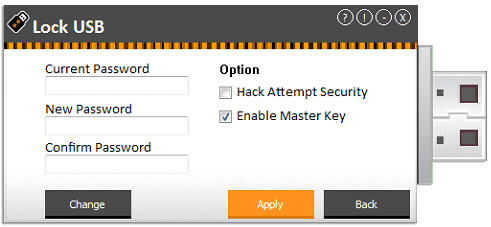 Furthermore, enter your serial key in the field of "Enter Password" & tap on "Unlock".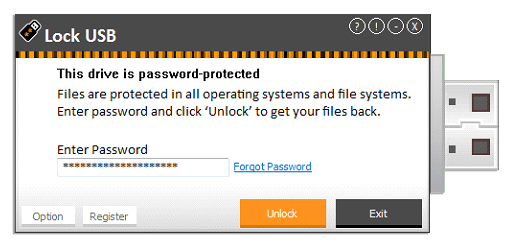 This will unlock your account and now you can set your new password.
Furthermore, you will need to change your password. To do so, click on the "Option" button and enter the serial key in the option of "Current Password". This will help you to create a new password as you have forgotten your previous password. Finally, enter your new password twice and click on "Apply".